by Scoot
A centralized way to easily manage all your replacement educator bookings, performance, feedback and timesheeting.
Create bookings in seconds
Your time is valuable, so we made sure you can create a booking in seconds and we'll handle the rest.
Instant educator management
Immediate booking visibility to help your day
Nothing is worse than not knowing. Which is why Scoot2Book allows for transparency into who is coming to your school along with their live compliance documents.
Learn More
Compliance
View all the relevant compliance documents of educators
History
View details of educators who have previously been on site
Timesheets
Manage submission of timesheets quickly and easily
Feedback
Instantly provide us feedback on educators
Available anywhere
you are
We have made Scoot2Book available on multiple devices so you can be sure you have access whenever & where ever you need it.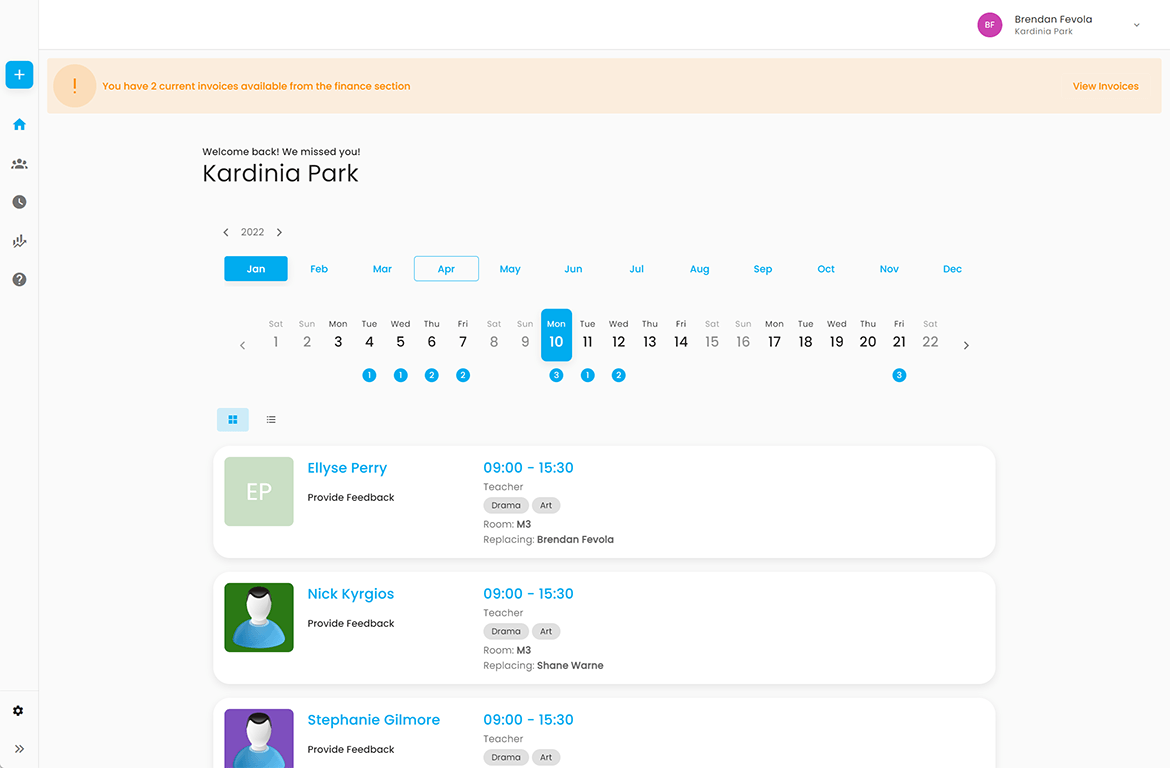 Frequently Asked Questions
Want to get in touch?
Contact us if you have any technical support issues or to let us know what you think about the Scoot2Book app
Phone Support
If you have any issues please phone your relevant consultant or office and they will be more than happy to assist you.